Awakening Your Gypsy Soul Camp-Out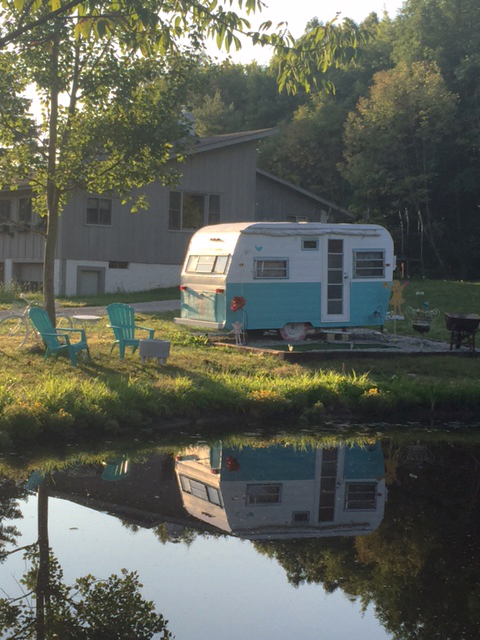 July 22-23
saturday @noon - Sunday @3p
Vivian Brinkman & Jen Scourfield of The BOHEMIAN MAMA are teaming up!
Join us for our first of many "Awakening Your Gypsy Soul" Camp-Outs'. Located on a wandering, scenic, and secluded property in Cuyahoga falls Ohio, this uniquely designed camp captures the essence of what it means to find your true home of each individual's own beautiful soul. Journey with us and our fellow soul sisters as we create a sacred space where we will unite our hearts, do yoga, learn about essential oils, meditate and experience raising your vibe to a whole new level. Why you should come? Because you, my beautiful Gypsy Soul Sister, matter. Join us and be inspired, empowered, and renewed to share your light with the world.
Gypsy Soul Mantra includes:
May I live by the rising sun
May I worship under the moon
May I walk off the beaten path
May I live out loud
May I fall in love with all I meet
May I collect stories to tell
Oh, may I free my Gypsy Soul
This workshop/experience/weekend/journey will be led by Vivian Brinkman, a Certified Raindrop Specialist, a student of Western Herbology, and a growing Herbalist, along with Jennifer Scourfield a Certified Yoga Instructor, Life Coach and Artist.
Activities include: Daily yoga, mediation, essential oils workshop, paddle boarding, sound healing drum circles, wish boarding and a few fun surprises.
Camp includes: overnight accommodations in one of our Gypsy Soul Vintage Campers, a family style dinner, and daily activities. We ask you bring a covered dish to share with your sisters and any snacks you may need.
Space is limited, so be sure to register soon. Once you have registered, you will receive information on what supplies to bring to make your weekend easy and fun. The cost is $100 (non refundable but transferable).
JOIN THE TRIBE AND RAISE YOUR VIBE